Ahhhhh.... Summer. I love you so! I can go back to my pre-teaching slacker ways of staying up late, sleeping in and lounging about the house.
However, I do have a "Bucket List" of things that I'm going to accomplish over the summer. Miss Kindergarten is holding a Summer Bucket List Linky Party!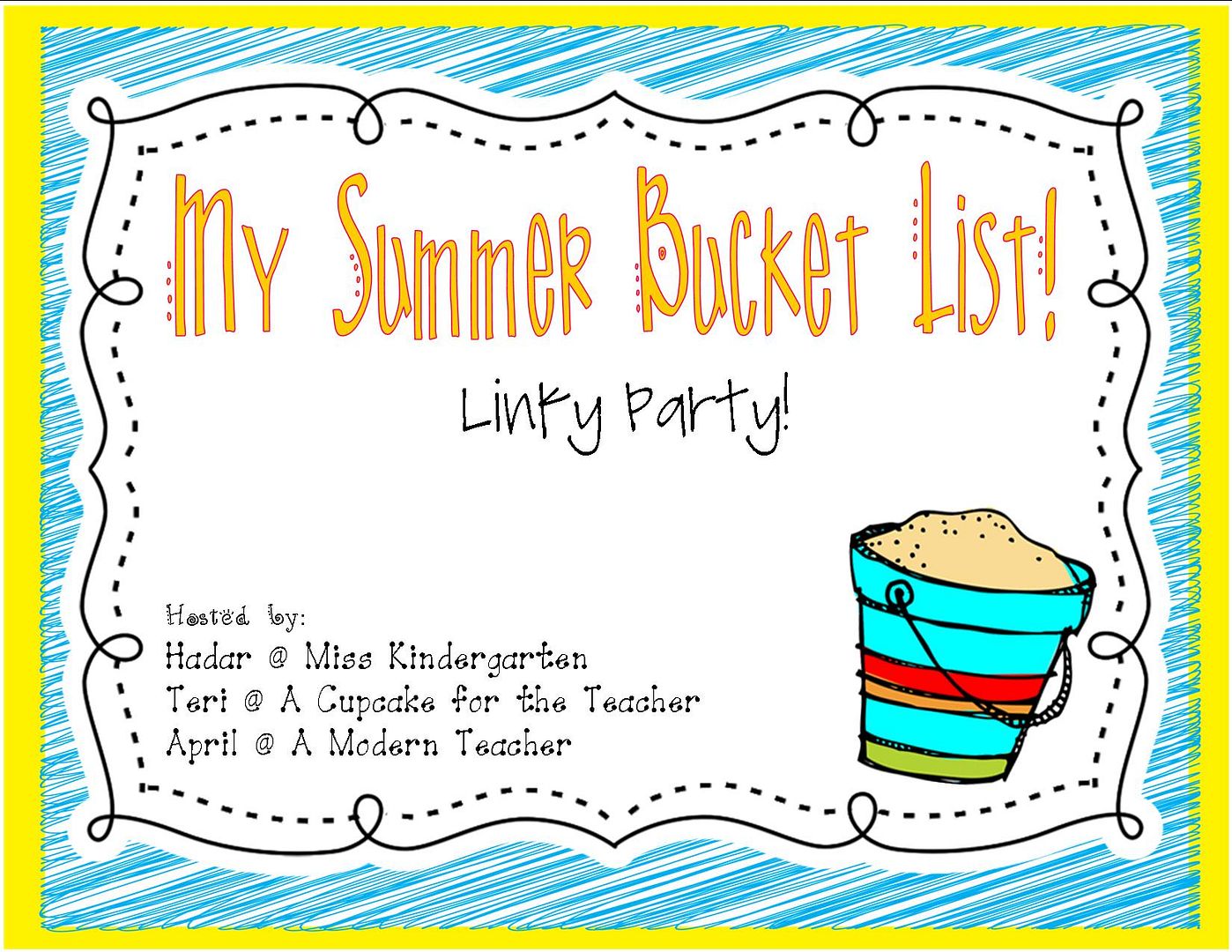 I'll be...... Moving!
I'll be going from my current classroom to the computer elective room. This will involve a lot of cleaning, packing, setting up. Lots of opportunities to organize! This means I'll be making lots of stuff from Pinterest. Also, with moving, I'll be taking a look at the Computer Curriculum and modifying/changing what I need to.
I'll be..... Making!
I'm in love with
this idea
and I'll try to come up with something that will work in the computer room.
I'll be...... Visiting!
I'm signed up for the 2012 ISTE Educational Technology Conference. I'm SO EXCITED. I love conferences and this is a four day San Diego conference. I love visiting San Diego and I love conferences about technology, especially this one I'll get to wander around the conference halls with my iPad and go nuts. My goal is to bring back some great ideas that I can use in my computer elective class. I'll also be blogging my days there - so look forward to it! June 24th through June 28th!
I'm also a season pass holder at Disneyland and as of June 15th, they are FINALLY re-opening all of California Adventure to Guests. I can't wait to go (and fight through the other millions, but that's okay. I'm a Disneyland junkie.)
I'll be .....Watching!
I don't talk about it too much since this is my teaching blog, but I'm an diehard LA Kings fan. This is the first year since 1993 that they've made it to the Western Conference Finals and they are dominating. So, I'm planning on watching a lot of Kings Playoff Hockey in June. WHOO HOO.